Industry Solutions
U.S. Pavement Services offers pavement and concrete solutions for a wide range of industries – a single source for any property type nationwide.
Commercial
Residential
One Source Since 1985
For more than 30 years, U.S. Pavement Services has been providing the most comprehensive and professional pavement maintenance and construction services in the industry.
Our philosophy has always been to provide the reliability and quality workmanship that our customers expect.
We guarantee that all jobs will be performed to the highest standards and meet your expectations.  When inevitable issues arise, we are fully committed to turning these into positive experiences.  For more than 30 years we have stood by this promise!
About us
Education
Our educational section includes descriptions of common parking lot problems, best practices and articles for remedying these problems, and the evaluation criteria used to rate locations' parking lot needs over time.
Additional Topics
Read All News
News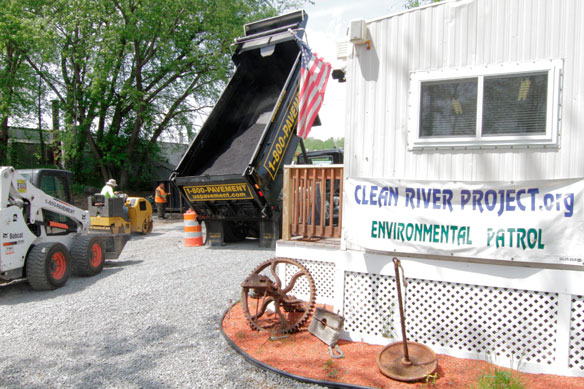 U.S. Pavement Services donated their time, equipment and asphalt paving services to create a sorting surface for the Clean River Project in Methuen, MA. This platform will make it easier for the Clean River team to sort through the debris pulled from the Merrimack River and separate recyclables without including gravel in the mix. The gravel content was causing some debris loads to be rejected and the newly donated asphalt surface now allows for a cleaner process. U.S. Pavement paving Crew 2, Daryl Womack, Immer Chavarria, Bob Anderson, Kynan Mello, Dan Baker, and Scott Gallagher were pleased to donate their time and expertise for this great cause.
Read Full Article >